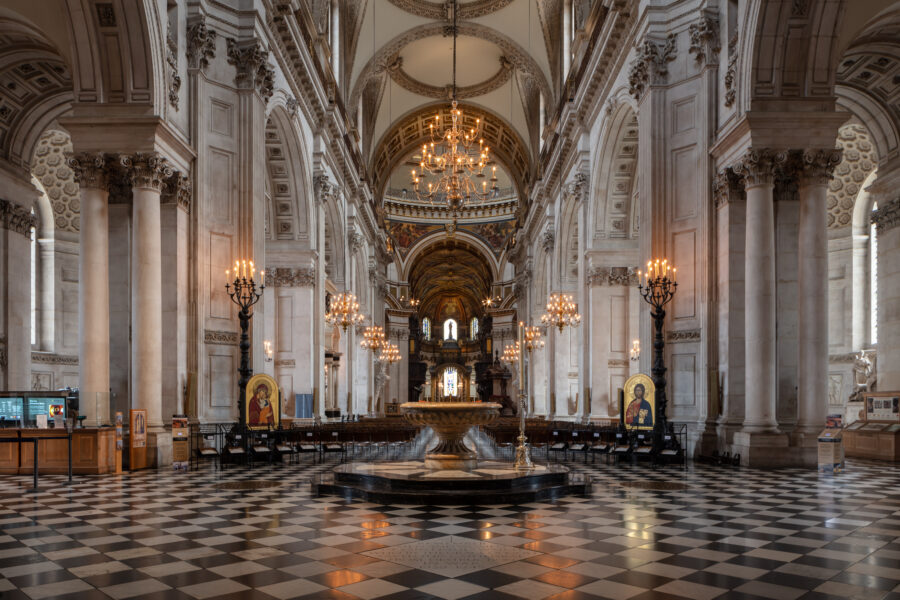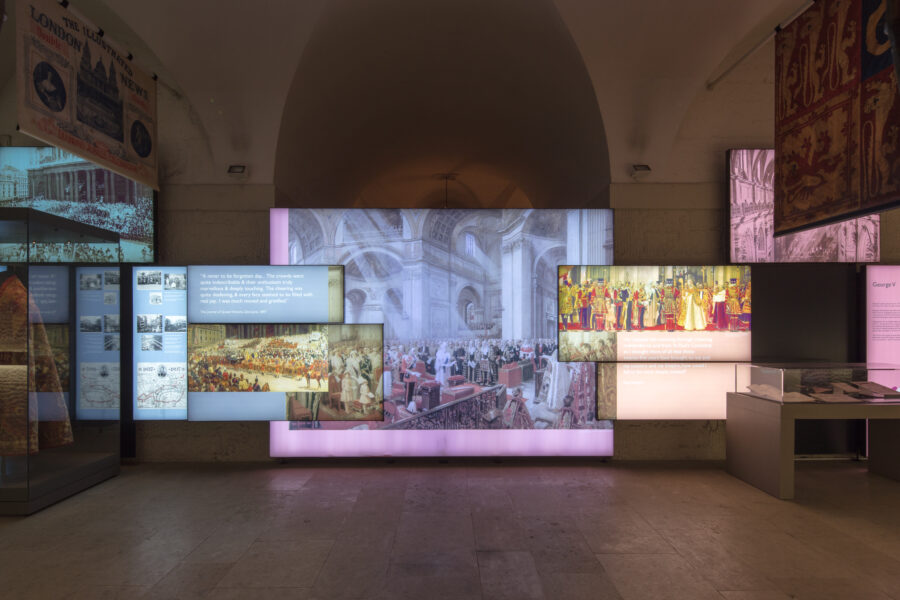 To mark the June 2022 celebration of HM The Queen's Platinum Jubilee, St Paul's Cathedral commissioned ZMMA to design a temporary exhibition, "Jubilee: St Paul's, the Monarch and the Changing World".  The exhibition explored the grand ceremonial occasions held at the Cathedral to commemorate the Royal Jubilees of four British monarchs:  George III, Victoria, George V and Elizabeth II.  It introduced each monarch, their world, and the important part St Paul's Cathedral played in celebrating them all.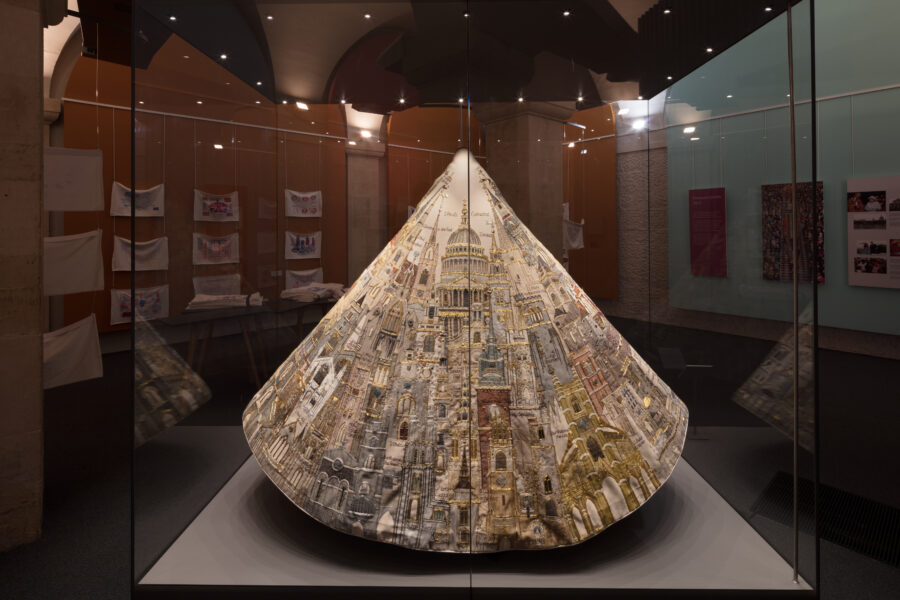 ZMMA had the astonishing opportunity to design within a highly sensitive, historic context, in the Crypt of St Paul's.  The proposals were light-touch and cost-efficient yet high-impact, using a bold colour palette inspired by the Queen's outfits through the decades.  Exhibition graphics and plans were designed with accessibility in mind, considering all senses.  For two of the high-value historic exhibits – celebratory textile copes for the clergy – ZMMA designed and advised the client in procuring suitable, bespoke state of the art display cabinets and mounts.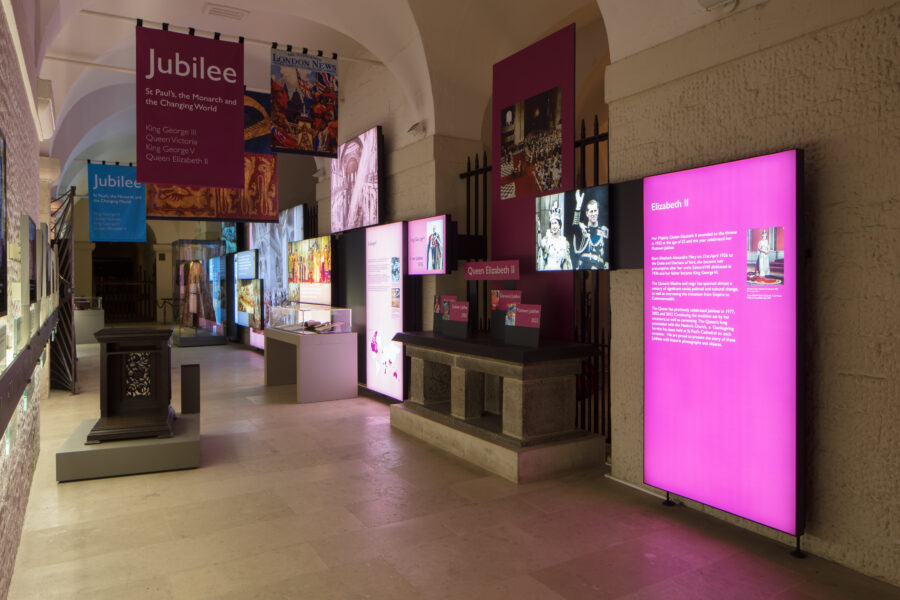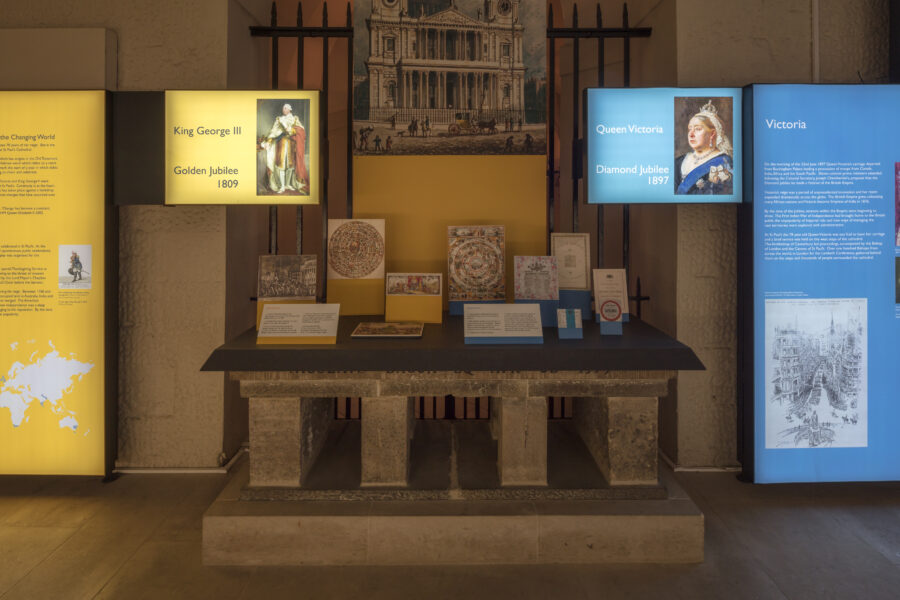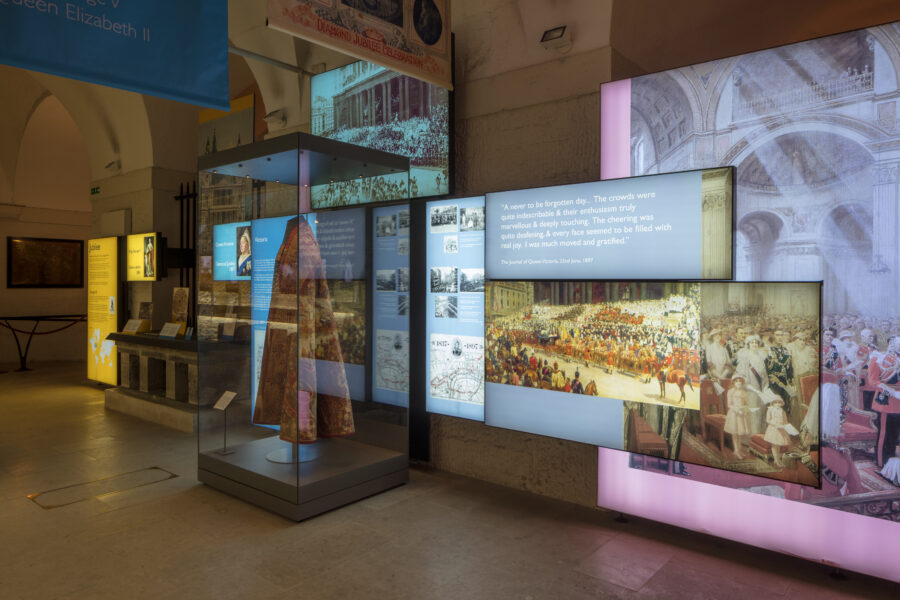 The materials for the construction of the 2D and 3D design where selected based on their recyclable and/or reusable material specifications. This project was to set the template for future exhibitions at St. Paul's and therefore all design elements where designed and installed in ways that would allow for easy disassembly, recycling and reuse.
A significant part of the exhibition was a schools and learning engagement programme where, inspired by the cope designs, young students contributed Jubilee-celebratory textile design work. This project was exhibited in our design in ways that linked it to the historical material in the graphic and objects displays.