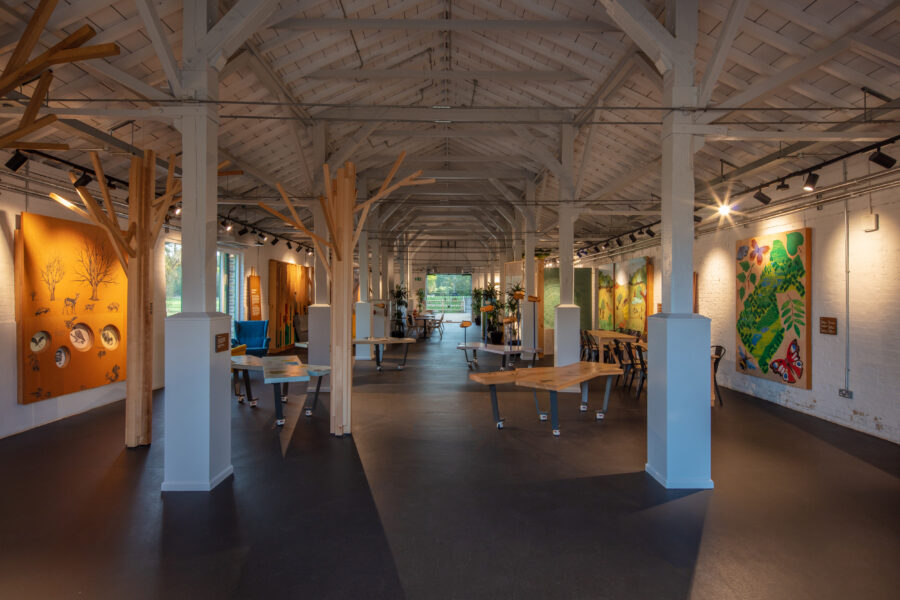 ZMMA were the designers for the Interpretation and a new activity space at Hainault Ancient Forest. Our design responded to the core aims of the Hainault Forest Restoration Project to 'restore the heritage of the forest and animate its history to visitors and the local community', contributing to the goal of supporting the community's health, education and recreation needs and as part of a bid to provide a sustainable income for the future running of the forest.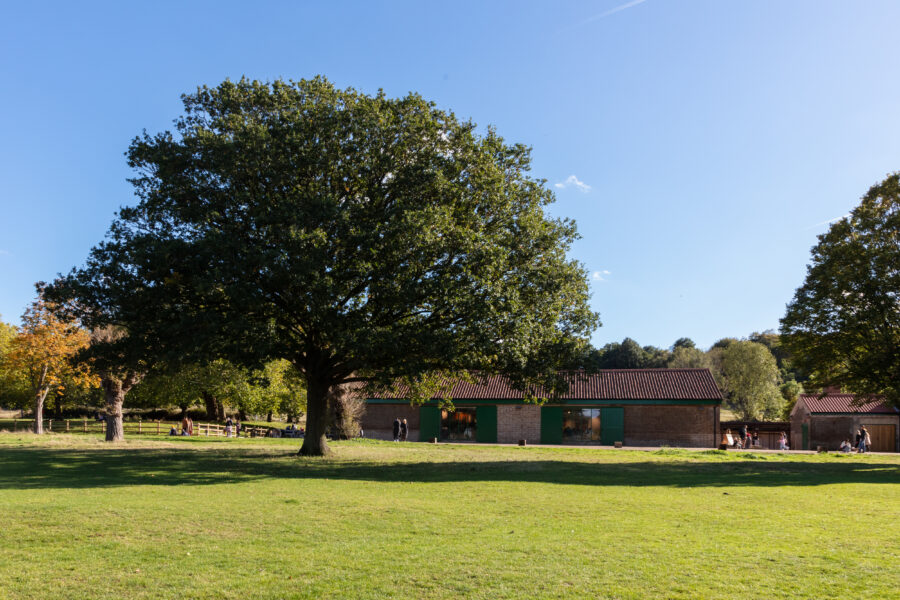 Housed within an ancient barn, the new interactive space is designed to appeal primarily to younger children, however, a layered interpretation approach renders the display accessible to all ages. The design responds to the barn's robust and rural character with a simple palette of materials and displays that use the full height of the exposed rafters, and through the specification of recycled, recyclable and sustainable materials such as Richlite for the fit-out, and FSC timber.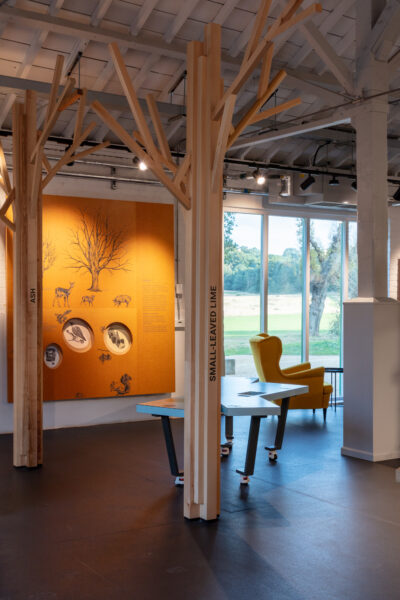 The barn provides a hands-on and engaging space in which to learn about the landscape, designed to inspire all who visit to go out, explore and seek to understand this precious forest and farm on the edge of the city with fresh eyes through trails and interpretation aids.
The display extends from the activity space into the adjacent café, providing continuity and stimulation for younger audiences. In the café, stories of people who have lived, worked or been part of the history of the Forest are told through images and first person testimony.