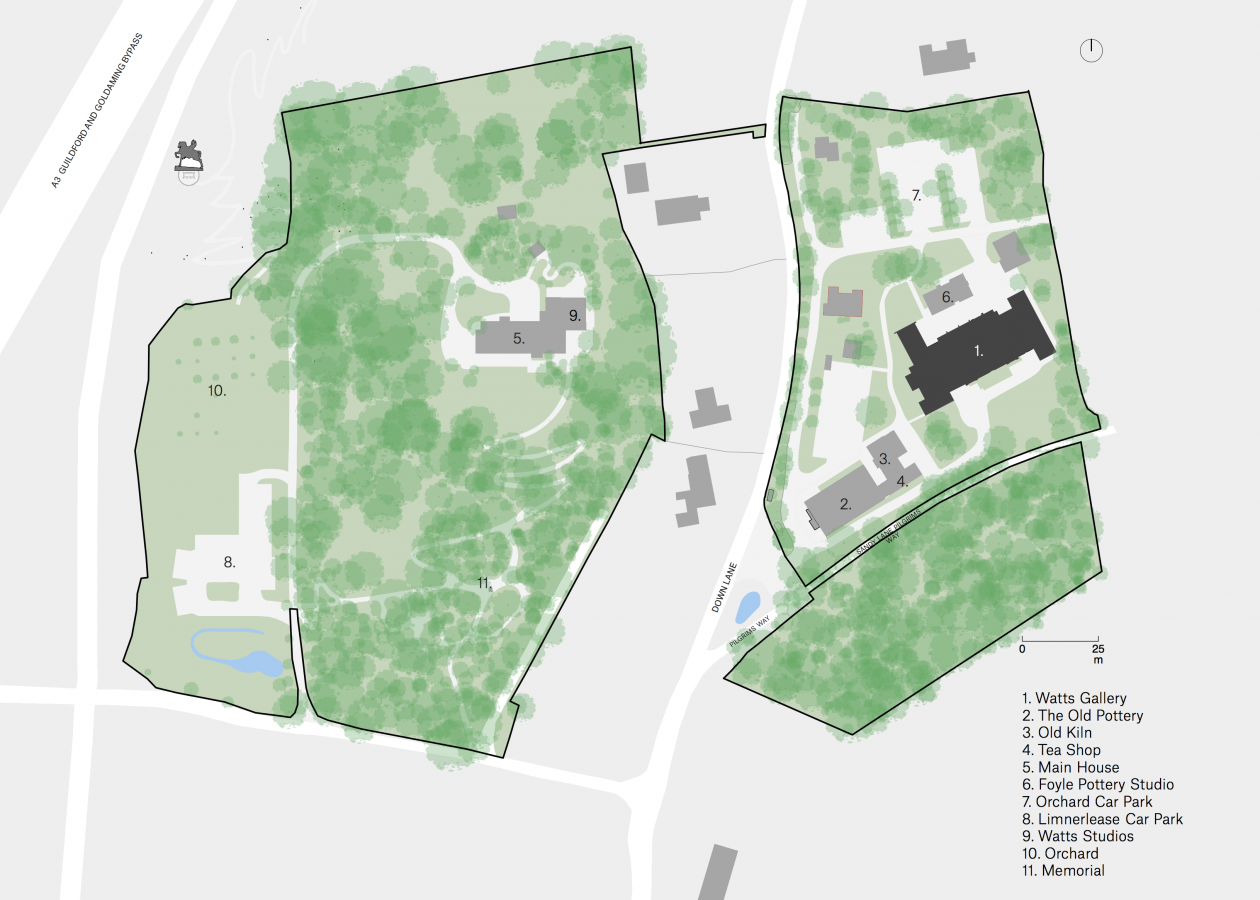 NLHF and English Heritage funded, the Watts Gallery Estate includes new and restored galleries and studios, archive & education spaces as well as the conservation of the historic building fabric. The sensitive and innovative remodelling and extension of the historic buildings makes the complex as a whole across the Estate work coherently, incorporating the conversion of buildings not previously in Gallery use, and achieving full wheelchair accessibility to every part and level of a particularly demanding site.
The sequential experience, from arriving, ticketing, shop, galleries, learning, landscape and café underpinned the approach to the phased works and continue to inform the current phase of development, that is, a masterplan linking all three Watts Gallery Estate sites in an expansion to meet growing demands.
In the latest phase of works, ZMMA are developing a masterplan linking the Grade 2* listed Watts Gallery, Grade 2 listed Limnerslease (Watts Studios) and Watts Memorial Chapel, an Arts & Crafts Grade I listed masterpiece, to provide a fully accessible and sustainable experience.