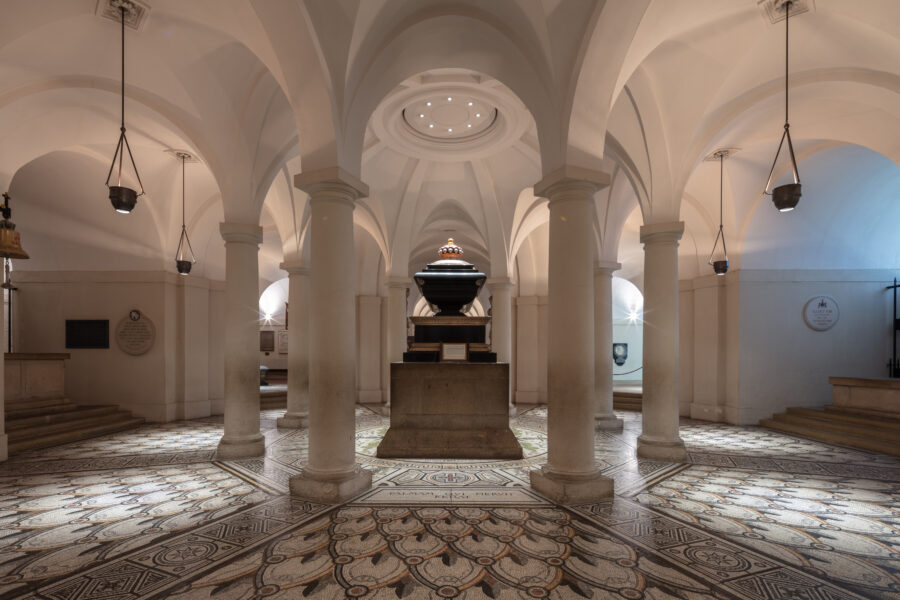 St Paul's Cathedral commissioned ZMMA to design a temporary exhibition to mark the 300th anniversary of the death of its architect, the visionary Sir Christopher Wren.
Within the highly sensitive, historic context of the crypt of St Paul's, our design is light-touch, multi-sensory, accessible and cost efficient. Adopting an environmentally conscious approach, where possible we chose to reuse the Cathedral's existing displays alongside components from the previous temporary exhibition (see Jubilee Exhibition). The majority of graphics were printed on recycled-content cardboard panels that can be recycled at the end of the exhibition.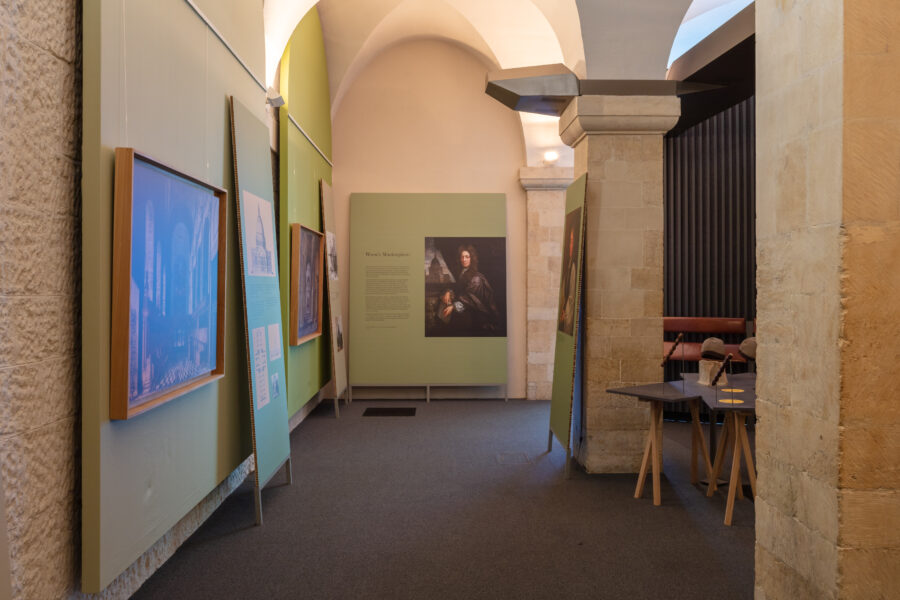 "Christopher Wren: The Quest for Knowledge" explores the early life and career of the revolutionary polymath. Wren was instrumental in the rebuilding of London as well as in replacing the obliterated Cathedral following the Great Fire of London in 1666. The exhibition sheds light on Wren's various interests in and contributions to architecture, urban planning, physiology, and astronomy.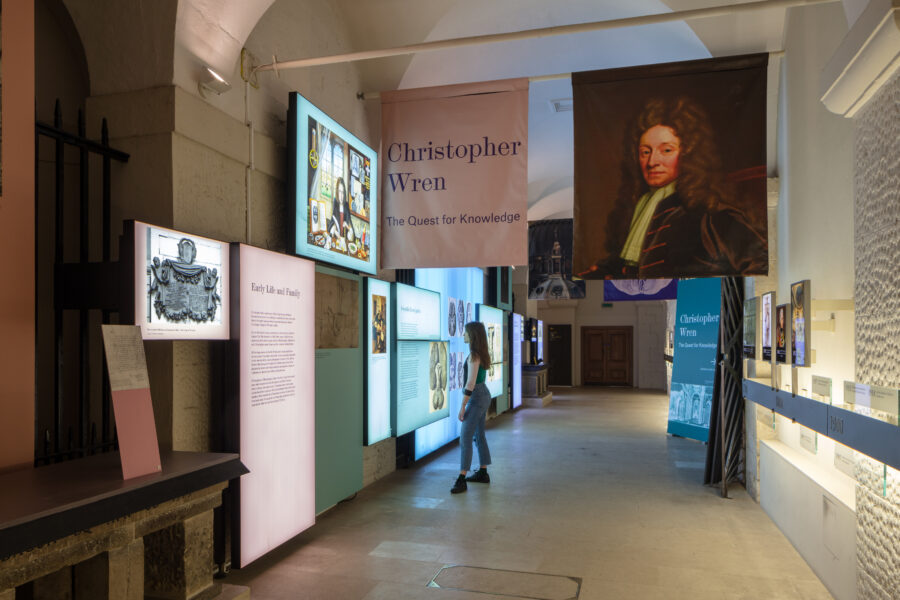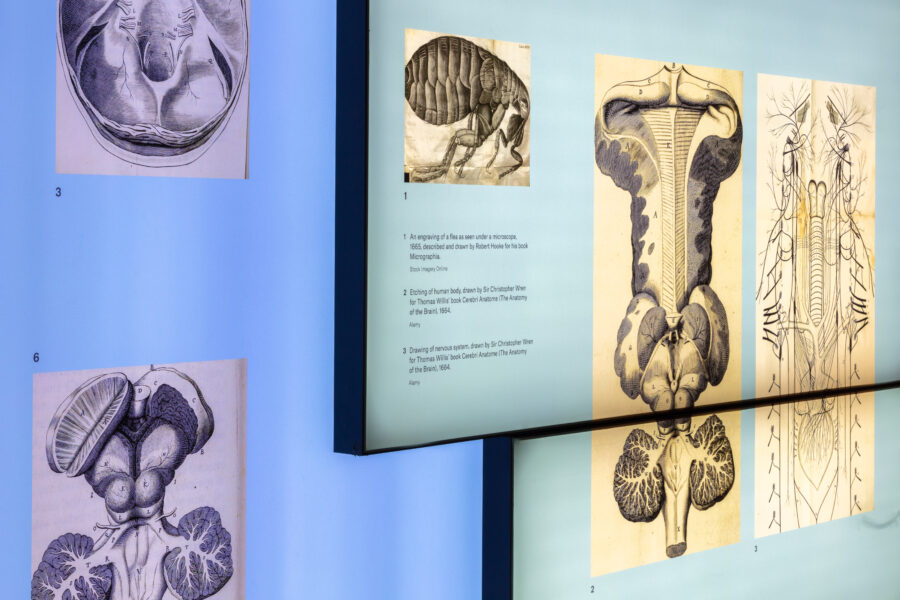 We worked closely with a specialist mount maker to deliver light-weight, elegant mounts for supporting original exhibits. Low-tech interactives and replicas enabled us to bring some of these objects closer to the visitor, encouraging them to engage via touching, trying on, and drawing.