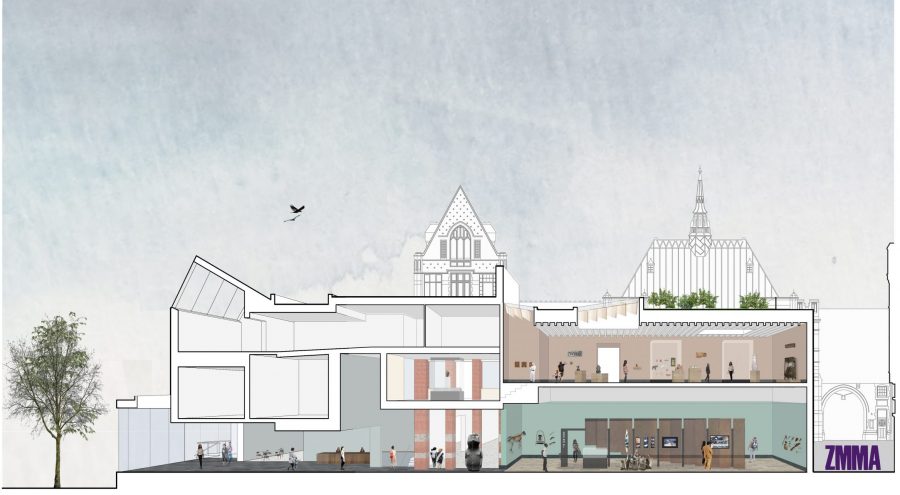 At Manchester Museum, in the University of Manchester's historic Grade 2 complex of Waterhouse buildings, we were competitively appointed as lead architects and masterplanners on a transformational project that included a new temporary exhibitions gallery, reconfiguration of the entrance and front-of-house, and a new frontage in order to improve the Museum's visibility and street presence an improve visitor throughflow.
ZMMA helped the Museum achieve a successful Round 1 NLHF bid.
The brief was subsequently extended to include a new Asian Gallery in collaboration with the British Museum.